Best Corporate Investigators in ASEAN
ASEANEYES – A Corporate Investigation Services provider in ASEAN region provides a wide range of corporate investigation services to both enormous and independent companies all across the globe. ASEANEYES is an exclusive venture of GREVESGROUP® and MAINGUARD SECURITY SERVICES (S) PTE LTD.

Mainguard Security Services (S) Pte Ltd is the most important face of Mainguard Group of Companies. It was established in 1974 with an objective of providing effective & efficient security services to both private and public sectors of the industry. With this major objective, they started initially with physical security needs of its clients by providing reliable security officers at their service. Very soon, the company acquired the goodwill of a premium security service provider in Singapore.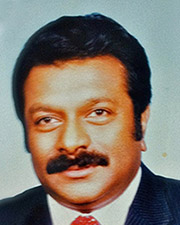 Major Ponno Kalastree is the Managing Director of Mainguard Security who has leaded his whole contingent in best ways by giving the extensive guidance and became an effective pathfinder. Major Kalastree had a distinguished military career from 1966 to 1974 with the Singapore Armed Forces. He was among the first batch of Israeli trained officers that formed the nucleus of the Singapore Armed Forces. During his service he held various staff and command appointments at Battalion and Brigade levels and attained the rank of Major. We are proud to be associated with such a dedicated team of extreme professionals in Mainguard Security.

With this intention, our best Corporate Investigators in ASEAN region are well connected with majority of organizations to offer the sincere supports through reliable investigations. Also, providing ASEAN security services fulfills the extensive demands and major requirements of wide variety of clients working in different sectors all over the world.

We have utilized our more than 40 years of analytical experience to offer a pro-Corporate and Private Investigation Services in ASEAN region.
Major Ponno Kalastree Achievements
Major Kalastree's contribution to the industry was rewarded with numerous awards from various professional associations where he is a highly respected member. Some highlights of these accomplishments, which he has attained, included:
Distinguished Award for Small Medium Enterprise 2013
SAS Meritorious Award 1997 for his dedicated service to the security industry in Singapore. Awarded by The Security Association of Singapore
The Malcolm Thomson Award 1997 for his commitment to the development of the private investigation industry. This award was presented by the Council of International Investigators, is made up of only the elite group of investigators in the world today
The International Investigator of the Year 1998, which was awarded by the Council of International Investigators, Boston, USA
The Merlion Investigator Award 2001 awarded by the Security Association (Singapore)
The Distinguished Service Award 2001 by The American Society for Industrial Security Region XXXII
Commendation for Security Education 2003 awarded by Security Association (Singapore) for promotion of security education and training
The Security Professional of the Year 2001, World Association of Detectives
ASEAN Corporate Investigation Services
We take extraordinary consideration and pride in the exhaustive, proficient and moral manner by which we give our scope of Corporate Investigators Services.

We assure you of being one of the best Investigation Services providers in ASEAN region with a scope of expert foundations and specialisms. This implies we're ready to offer a wide scope of services to the organizations we work with.

Our wide range of corporate investigation services include:
Corporate Financial Investigations
Corporate Due Diligence Investigation
Personnel Vetting & Background Checks
Scientific Forensic Services
Screening Services
Social Media Monitoring
Pre-Litigation Investigations
Corporate Background Screening
Internet Investigations
Activity Checks
Pre-Post Employment Screening
Competitive Intelligence Investigation
Asset Tracing Investigation
Corporate Record Research Investigation
Cyber Security Services
Drug and Alcohol Testing
Executive Protection Services
Fraud Investigations
Insurance Claims Verifications
Physical Security Risk Management
Process Services
Regardless of whether you're searching for these services or something different, our Best Private Investigators in ASEAN region have the information, experience to support you.
The significance Of Corporate Investigations in ASEAN region
Corporate investigations have gigantic significance in relieving present and future hazards to your business resources. Getting a private investigation authority spares organizations time, cash and gives extraordinary consolation. Be it on mergers, acquisitions, potential accomplices, workers, and customers, or legal issues.

The reasons that organizations enormous and little look for our corporate investigation service are numerous and differed, identifying with the accompanying key parts of business development and improvement:
Relieving Risk: Present and Future
Our expert corporate investigation services at ASEANEYES, collaboration with Mainguard Security Services. Which is known as the Best Private Investigation Services Company in ASEAN region gives moderate present and future hazards for organizations huge and little. We exhort our corporate customers how to secure against, or recover from, troublesome circumstances. From counter reconnaissance, to process serving, to surveillance, our pro-corporate insightful services assist organizations with ensuring or recover their advantages.

Change is critical to business development. What's more, foreseeing and dealing with that change, well is the way to verify and manage the development. From an important due constancy of moving with the enactment to looking into the financial record of new colleagues. Our best ASEAN due diligence investigators have the particular, master's abilities to attempt the exhaustive corporate investigations expected to enable your business to oversee change with care.
Getting ready for Success
Strong organizations, the quest for new chances and employing great are altogether key parts of a fruitful business. A significant part of our ASEAN corporate investigation service is the screening of potential business improvements. Thus we can prompt our corporate customers on their best and most secure course to developing their business and profiting by expanded productivity.
About Our Corporate Investigators
Over our 40 years, the quality and respectability of our Corporate Investigators and private detectives in ASEAN Region have consistently been our need. We just utilize experienced experts who have demonstrated the reputation, moral code and aptitude level required to be one of our corporate risk investigators.

It's fundamental to us that our investigators are specific in corporate investigations. Our private investigation agents originate from a scope of applicable foundations including the police, military, Special Forces, and concentrated warning jobs. The aptitudes and experience they picked up in these past jobs structure the imperative premise of the significant work we accomplish for you now. We generally utilize the opportune individuals, with the correct ranges of abilities and experience, for the correct assignments inside our corporate investigations in ASEAN.
Get in touch with Investigation Services provider in ASEAN region
To know more about how our Private Eyes can enable your business to ensure and develop its advantages, feel free to get in touch with us now. ASEANEYES is an expert Investigation Services provider in ASEAN region.

Through our network of investigator associates in Asean region, we can source for the most appropriate quality services that suit your needs and budget. Feel free to write to us at kindly write to us at [email protected].